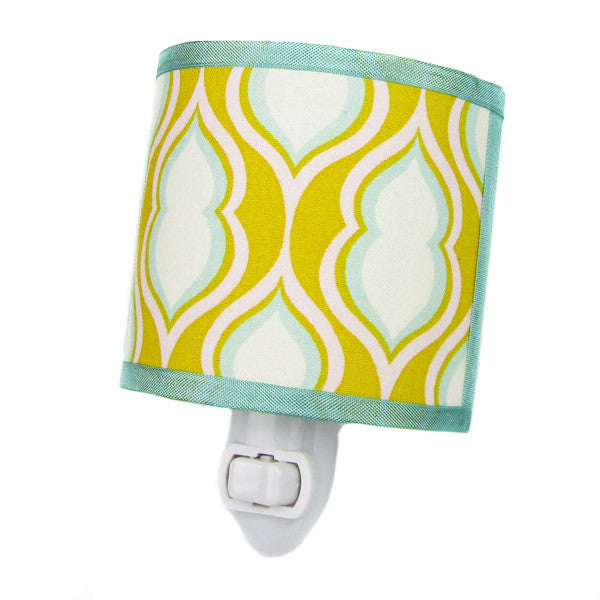 This funky orange, cream, pale pink and light turquoise patterned nightlight makes a groovy addition to any room!
Made from 100% cotton fabric affixed to lamp crafters styrene on a wire frame.
The shade itself is 3 1/4 inches tall and 3 1/2 inches wide, the nightlight and base together measure 5 inches tall. Nightlight base and bulb included. Made by us! In NY! Of course!