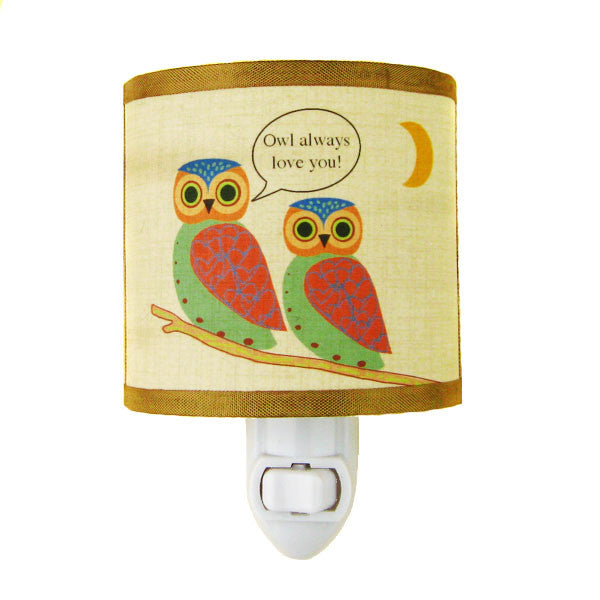 Two little owls, together under a crescent moon help illuminate your night!
They are nocturnal, after all!
This image is my original design. Look at their lovely little heart wings. The nightlight shade is fabric on lampshade styrene, with ribbon on a wire frame. The shade itself is 3 1/4 inches tall and 3 1/2 inches wide, the nightlight and base together measure 5 inches tall. Nightlight base and bulb included. Handmade by us! 
Owl leave the light on for you! ;)