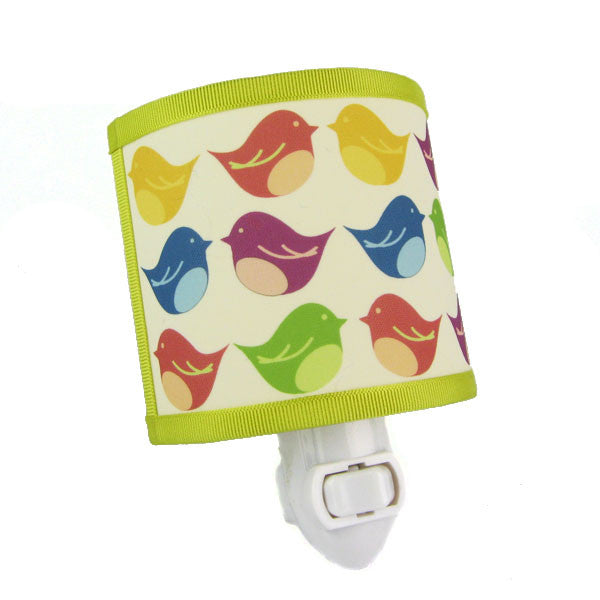 Little plump birdies all in a row!
This is my own fabric design. The fabric is then affixed to lampshade styrene and made into a miniature lampshade on a wire frame, trimmed in ribbon.
The shade itself is 3 1/4 inches tall and 3 1/2 inches wide, the nightlight and base together measure 5 inches tall. Nightlight base and 4 watt bulb included. Happily made by us, in NY!