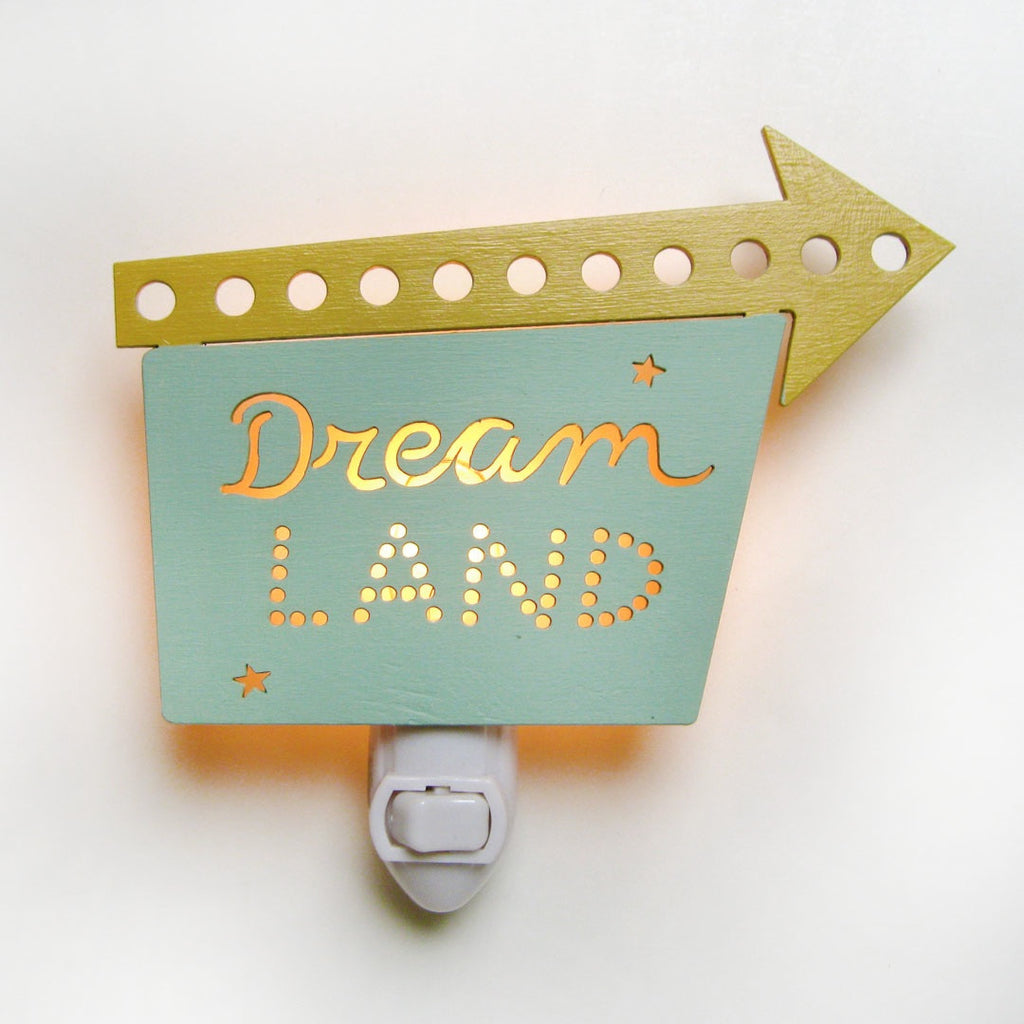 This way to Dreamland!
Our adorable and funky nightlights are inspired by vintage road signs and marquees of the 1950's and 60's. They are made of wood, laser cut in NY to my hand drawn designs, and handpainted in my workshop using latex paints. Each come with a nighlight base and 4watt bulb.
Dreamland is 4 inches tall, by 6 inches wide. The wood is 1/8 thick. When it is attached to the nightlight it is 5 1/2 inches tall. Painted in mustard yellow, and vintagey light green. A best seller!